How This kvCORE Review Is Different
kvCORE / Kunversion is a real estate lead generation provider that integrates a simple website, CRM (customer relationship manager), and marketing management in a single platform.
There are other in-depth kvCORE reviews of the platform by actual end-users. What makes THIS kvCORE review unique is my video actually walking through the platform. It's very detailed!
I hope you'll take a moment to like the video and subscribe to our YouTube channel. You'll get updated in real-time when I drop one-of-a-kind insights into topics relating to real estate marketing and lead generation.
Main Pros
kvCORE has a lot of buzz around it for three main reasons. 
It's inexpensive.
It's like a Swiss Army Knife in terms of broad functionality.
It scales well.
Lots of agents are talking about how to use the platform well.
For these reasons, kvCORE is best for brand new agents who have little to no referral pond. 
You'll have the additional benefit of learning from others online about how to leverage the platform well.
Inexperienced agents may also want to consider our Placester review, our Ylopo review, and our Easy Agent Pro vs. Real Geeks review.
Main Cons
The platform has some major drawbacks.
It's clunky and can be difficult to use.
It pairs with websites with extremely limited customization potential.
This second point may be irrelevant for those who are happy to focus on non-luxury teams doing PPC marketing with rather short-term thinking. 
Anyone who wants to build an evergreen lead generation machine will need to invest in a customizable SEO-focused website.
More experienced agents should explore other options.
For teams of 10+ looking for a PPC-driven website, check out BoomTown. For small to medium-sized teams that have enough stability to shift the focus to long-term ROI, consider InboundREM. If you need an IDX website, look at Sierra Interactive. 
For all other possibilities, read our 10 Best Real Estate Website Companies article.
2023 kvCORE Review Updates
November 2022 brought a significant wave of updates to the kvCORE platform. For several years, there had been no major upgrades. 
I believe they have been seeing attrition in 2021 and 2022, leading them to finally make some changes. 
1. BombBomb Integration
BombBomb essentially allows you to add videos of yourself to emails. 
While I'm a huge fan of BombBomb, this new integration isn't a major upgrade. First, BombBomb is already integrated in many competing platforms. So kvCORE is really just catching up.
Second, Bomb Bomb won't be applicable to a lot of kvCORE clients. 
2. Local Logic Integration
This is a Google Maps integration that's fairly mediocre, but worth mentioning. 
3. Design Upgrades
For years, users and reviewers have complained about the poor website design. kvCORE has finally responded with some upgrades that bring them from behind the curve to average. At least some might say average. The improvements themselves don't impress me too much.
4. Texting Opt-Ins for Prospects       
This is an essential feature for agents. As 2021 and 2022 saw a new climax in using texting for real estate marketing funnels, prospects are getting exhausted and even worse, plain angry.   
5. CORE Social
kvCORE now provides template social media content for its clients. The problem with this strategy is that kvCORE has 20,000-40,000 clients. That means there are almost definitely competitors of yours with access to the same content. 
Your branding will take a hit if you're using the same content as other local agents. It just looks sloppy and impersonal.                                                                                                                                            
In-Depth kvCORE Video Review
Designed by a team at Inside Real Estate, this system is popular mainly because of its pricing.
kvCORE | Kunversion Pricing
Single User: $299.00 m/o
K+ Team Subscription 2-5 agents: $499 m/o
kvCORE Enterprise 5+ agents: $1200 m/o
kvCORE | Kunversion is comparable to CINC, Boomtown, Follow Up Boss, Fire Point, and Hubspot.
Its single license subscription is $299/month, which is not only affordable, it's the cheapest all-in-one platform in the market.
It is no wonder that this platform has a massive user base. Kunversion alone has 14,000 installs and kvCORE has an estimated 7000 installs.
kvCORE | Kunversion Website Examples
With kvCORE, you get a template website. While you'd have a few different templates to choose from, you would most probably end up having the same design as several other brokers out there given its large user base.
If you are with EXP Realty or another big broker, you would probably recognize their template designs, such as the ones below: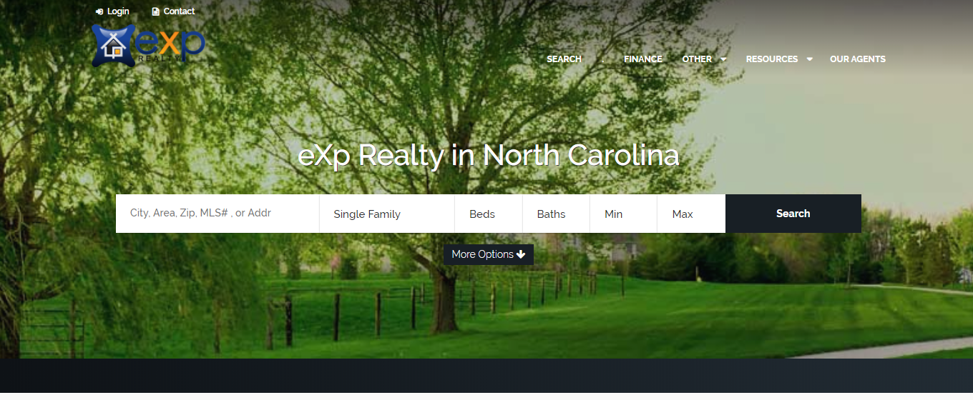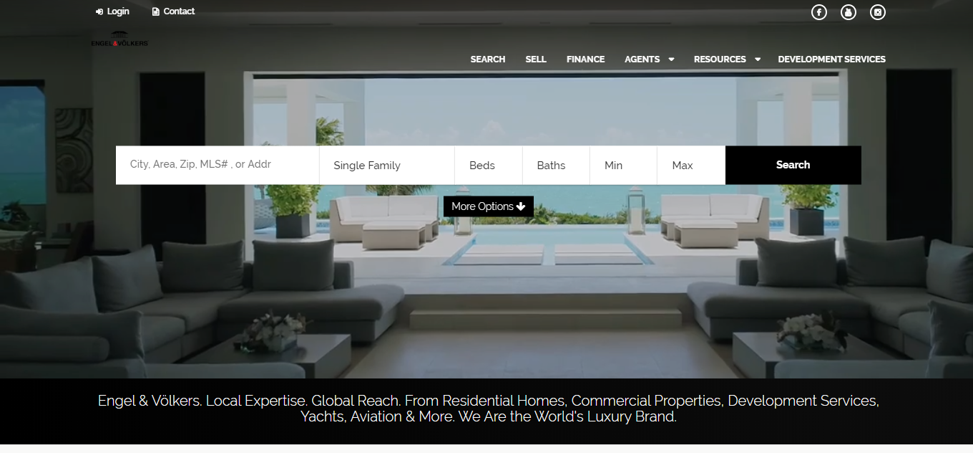 FREE eBook - Expert's Guide to Real Estate Blogging
Download this 87-page PDF eBook for dozens of industry SEO secrets, real life case studies of top-performing real estate blogs, and step-by-step guides to dominating your local market.
Detailed Functionality List
No kvCORE review would be complete without a walkthrough of the system.
I had access to a kvCORE | Kunversion single-user license. This list walks through each listed functionality with a pro or a con.
For my detailed thoughts please review the video above. If you have additional information for my readers please list it in the comments section.
Smart CRM - Some Pros, Some Cons
The Smart CRM includes alerts, lead management, and lead source. Alerts are where you can go to your dashboard to get new leads, new texts, new emails and calls, tasks, calendar, and my business.
What I do like a lot about kvCORE is that they are on top of their source game. A source is where your lead came from.
This type of information is very helpful for brokers who would want to track their leads from birth to ROI potential. The best platforms to choose for source information are Follow Up Boss and kvCORE. You can also get this kind of information from CINC and BoomTown, but it's not integrated as nicely. So, this is a pro for kvCORE.
Another feature you'll see in this section is mass email/text. But this platform does not allow you to send out emails or texts collectively. You have to do it page by page. You can do a few hundred at a time, but not all of them at a time.
So this feature can be a little tedious as you will probably be selecting the leads you want to contact one by one. I can't say that this particular feature is a pro or a con, but it's a bell or whistle that sounds great when they sell it to you.
You can also view the activity per property, including what people using your platform have done on the property, have they looked at it and if so, when. So you're able to have all the important information you need to call, email, or text that particular lead. Are all of these good? Yes.
But they're also kinda useless. Based on my experience over the last 12 years, very few real estate professionals have the time to use this feature and look at each of the properties.
One of the rare occasions you would use this feature is when you get an alert that a person within your sphere of influence is looking at a property.
The system is quite slow which can be very frustrating. Even the screen pops, being a cloud-based application, take around 10-30 seconds to load. So, if you're trying to use this system to do high volume calls, I don't think it's possible.
Schedule a meeting with me
Let's chat about how an SEO-focused website that YOU OWN can generate high-quality leads and exceptional long-term ROI. If my services aren't the best move for you, I'll gladly point you in the right direction
Final kvCORE Review 
If you are a small broker or somebody just getting started with a limited budget and you need some of these functionalities, then kvCORE can provide a simple template website that's quite fast.
Keep in mind, though, that kvCORE is second-rate at everything. If you're looking for leads, BoldLeads is better. (However, their customer satisfaction has taken some hits since they changed ownership).
If you need a website, I think kvCORE would be my second choice because of the cost. They're less expensive than everybody else by a good margin. But, as I've mentioned, you're getting a website that looks like everybody else and all of its features are below par.
If you would like to see what OTHER real estate marketing companies offer, I have created a HIGHLY RECOMMENDED guide that compares the top 10 real estate website companies.
Lighter Real Estate Content
Do You Have More Questions?
I try to cover all the bases when writing reviews. With 21,000 kvCORE customers and two million licensed realtors in the U.S., I may have missed features or scenarios that are very important to you.
However, I am very qualified to address these issues. Feel free to use this contact form to schedule an appointment with me. Or leave a detailed comment on this blog post. I'll get back to you swiftly. 
Schedule a meeting with me
Let's chat about how an SEO-focused website that YOU OWN can generate high-quality leads and exceptional long-term ROI. If my services aren't the best move for you, I'll gladly point you in the right direction